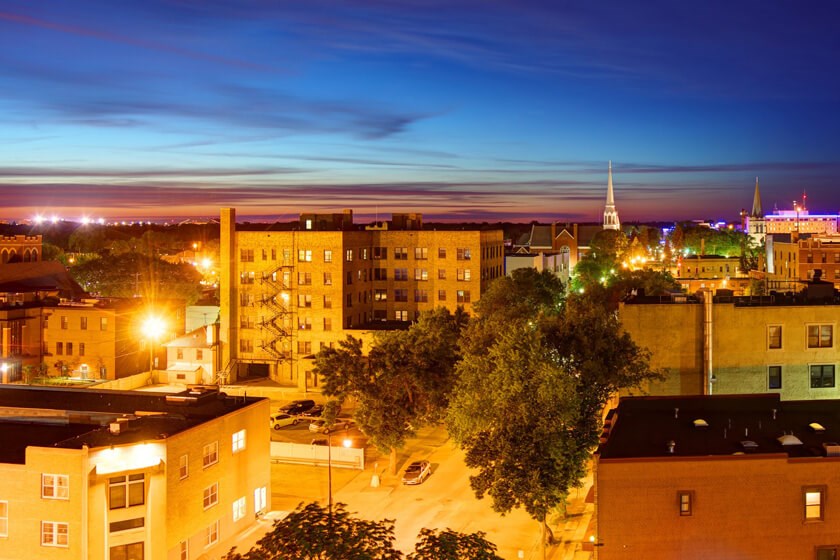 Known as the "Gateway to the West," Omaha, NE is a friendly town awaiting your arrival when you visit Vance Thompson Vision – Omaha. There is much to do and explore here (indoors and outdoors), it's hard to make a short list. We know your travel plans can be overwhelming at times, especially if you are having a surgery. Here are a few of our recommendations for hotels, dining experiences, and adventures.

Hotels
No matter what your taste is in accommodations (from luxury to economical), we can provide you with some wonderful recommendations for hotels in the Omaha area, such as the Magnolia Omaha, DoubleTree by Hilton Omaha Downtown, and the Hilton Omaha. Just about nine miles east of Vance Thompson Vision – Omaha, you can book a very comfortable room for your stay in town that is a close, easy commute. If you would like to ask a few questions about other hotels, please don't be afraid to ask.
Restaurants
When you are in the mood for a juicy, loaded burger with your favorite toppings, there is a great place here in Omaha called Brewburger's Burgers & Beer, which was featured on The Food Network's television program Diners, Drive-Ins, and Dives (hosted by Guy Fieri). You may also enjoy 712 Eat + Drink for its fantastic American fare, nearly two-dozen craft beers on tap, and artsy ambiance. Pull up a chair here for a Sunday brunch, happy hour, or dinner. The Grey Plume is an elegant farm-to-table restaurant serving up fresh American cuisine using local produce in season and meat raised in Omaha. We advise you to try the four, six, or eight-course Chef's tasting menu with wine pairing for a divine dinner that will be a treat for your palette.
Attractions
Please take some time away to discover what you love about our city. Omaha offers lots of shopping, dining, and movies (like at the Alamo Draft House Cinema) for you to explore. Take your family to The Durham Museum, a hidden gem within the city, which has a collection of restored train cars, storefronts from the 1940's, and more historical American artifacts for you to peruse. If you and your family would prefer to be outside, we suggest getting tickets to see a baseball game at our TD Ameritrade Park. If you have specific areas of interest and would like a local's opinion on what to plan, we would love to recommend our favorite hotspots.