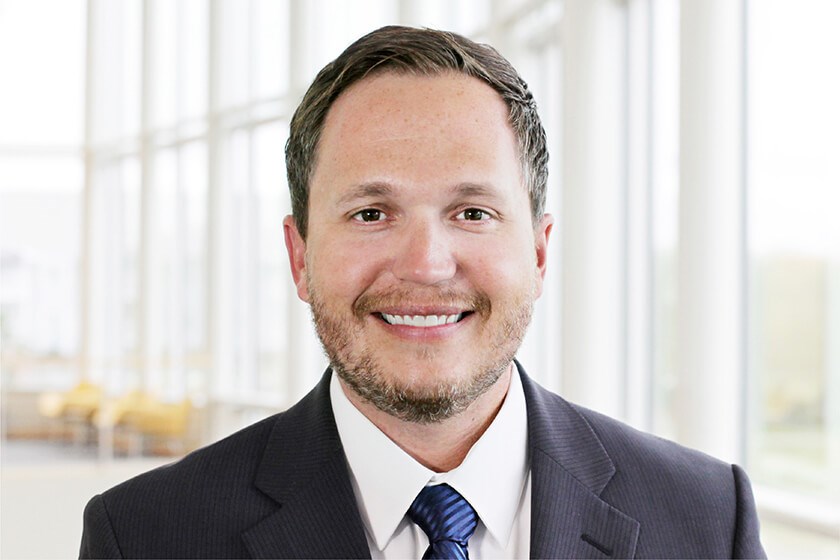 Dr. Mathew Walker is a board-certified optometrist at Vance Thompson Vision in Alexandria, MN. Dr. Walker joined the team after spending the last 10 years practicing ophthalmology in Titusville, FL. At his previous practice, Kutryb Eye Institute, Dr. Walker specialized in dry eye, cataract and LASIK co-management, glaucoma, macular degeneration, diabetic eye health management, and worked with patients requiring specialty contact lenses.
A Walcott, ND native, Dr. Walker received his undergraduate degree at North Dakota State University and then went on to earn his doctorate at the Illinois College of Optometry in Chicago, graduating with clinical honors. While studying at ICO, he earned his membership into the Beta Sigma Kappa honor society. He is also a member of the American Optometric Association and a diplomate of the American Board of Optometry.
Extracurricular Involvement
In Florida, Dr. Walker served his community by coordinating vision screenings for hundreds of students during the annual Gibson Center "Back to School Bash." Dr. Walker was also invited to speak each year at the Parrish Medical Center Diabetic Support Group, where he presented updates on the latest diabetic eye care.
Hobbies & Personal Interests
Dr. Walker, his wife Alexis, and their son, Emmett, live in Alexandria, MN. After spending a period of time on the saltwater flats fishing in Florida, Dr. Walker is excited to be back in Minnesota and walleye fishing. Dr. Walker is the worship leader for a local high school youth group and enjoys cheering for his alma mater NDSU – "Go Bison!"