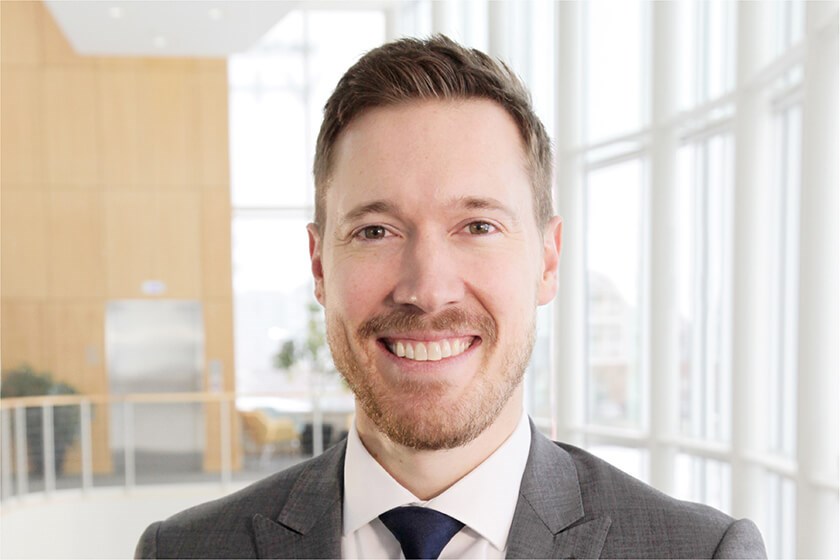 Meet Dr. Brandon Baartman
Dr. Brandon Baartman is energized by the patient experience, passionate about patient education, and brings energy and fun to the clinic. He is a fellowship-trained ophthalmologist specializing in advanced cataract surgery, corneal surgery, glaucoma surgery, and laser vision correction. He joined Vance Thompson Vision in 2017 after completing his anterior segment fellowship with Vance Thompson Vision and now leads our practice in Omaha, NE.
Dr. Baartman attended Gustavus Adolphus College in St. Peter, MN for his undergraduate degree. He went on to graduate from Wake Forest School of Medicine in Winston-Salem, NC, where he was elected to the Alpha Omega Alpha Medical Honor Society. During medical school, Dr. Baartman realized his passion for eye care and the true impact of sight-saving surgery (especially through his travels around the world — from Honduras, Ghana, and the northernmost region of the Indian Himalayas). Dr. Baartman furthered his ophthalmology training with an advanced anterior segment fellowship at Vance Thompson Vision alongside board-certified ophthalmologists Drs. Thompson and Berdahl.
Being fellowship-trained in the most advanced surgical treatments of the eye, Dr. Baartman provides his patients with corneal irregularities, glaucoma issues, laser vision correction (LASIK), and much more. During his training, he studied and participated in advanced anterior segment surgery. He is also well versed in minimally invasive glaucoma surgery (MIGS) techniques, cornea transplants, cataracts removal, and planning the surgical strategy of challenging cases.
Extracurricular Involvement
Improving the quality of eye care in his community is very important to Dr. Baartman. He volunteers his ophthalmology services because of his commitments to education, research, technology, and improving the patient experience in vision care.
Hobbies & Personal Interests
He was born and raised in Rochester, MN and has appreciated living and working with Midwestern people in the heart of the United States. Outside of work, Dr. Baartman adores spending time quality with his wife Nicole, their daughter Sophia and son Teddy. Ask him about golfing, tennis, biking, outdoor ice hockey, and skiing. He will share with you his passion for outdoor sports.
Related Posts