Living with glaucoma should not limit your lifestyle, but it does need to be properly managed for a better quality of life. Having a positive attitude about any medical condition really helps, too. At Vance Thompson Vision, our job as your eye care provider is to provide the right glaucoma resources, medications, and therapeutic protocols so you can continue your regular habits and activities. Diagnosing glaucoma in the early stage is ideal, however, there are many ways to address intraocular pressure with surgery, such as the Ahmed tube shunt. Made of a biomedical material, the Ahmed tube shunt is implanted into your eye to assist with drainage of aqueous fluids. If left untreated, glaucoma can cause blindness. Unfortunately, there is no procedure or treatment to repair the damage glaucoma causes within your eyes.
If you would like to learn more about this treatment, please request a consultation with our ophthalmologist surgeon, Dr. Brandon Baartman, at Vance Thompson Vision. At your appointment in our Omaha, NE office, we will do our best to get to know you by learning about your medical history, your nonsurgical attempts at treating glaucoma, your lifestyle, and more. With this information and a comprehensive evaluation, we will provide you with a recommendation that is tailored to you.
Glaucoma FAQs
Reviews
"Very happy with the results, thanks"
- D.B. /
Facebook /
Jun 05, 2019
"I had cataract surgery done on both of my eyes. I am ecstatic. I no longer need my glasses to read (even small print), work on my laptop and everything that I needed glasses for before. I will recommend VTV to anyone who needs any eye work done. You are treated like they really care about you as a person when you come in. They explain everything thoroughly and in language you can understand. They answer every question asked of them. Every employee is very courteous. I am very happy."
- C.L. /
Facebook /
May 01, 2019
"I highly recommend Dr. Baartman at VTV in Omaha. I am so pleased with the results of my surgeries. I cannot say enough about Dr. Baartman and his amazing staff! Professional, kind, caring, compassionate, friendly and FUN is how I describe my experience at VTV. Thank you...you've all been so SPEC-tacular! ❤️"
- K.G. /
Facebook /
Apr 30, 2019
"Great place I highly recommend anyone to go here. staff and doctors are very kind and friendly."
- R.S. /
Facebook /
Feb 05, 2019
"Absolutely a great experience - from the minute you step in the door until you leave, you are treated very well and everything is clearly explained to you. You know you are in the best of hands - a top notch experience!"
- N.S. /
Facebook /
Feb 11, 2019
Previous
Next
This surgery is all about you. A great candidate will come to a consultation prepared to discuss strategies to treat glaucoma. You may be a candidate for the Ahmed tube shunt if you:
Had other intensive glaucoma surgeries or laser treatments that were unsuccessful
Had a traumatic injury to the eye, which led to the growth of extensive amounts of scar tissue on the eye
Have glaucoma associated with health issues like diabetes, vascular eye disease, or inflammation
Have pediatric glaucoma
You can find out if you qualify for the Ahmed tube shunt by confiding in an experienced eye care provider will listen to your story, assess your condition with world-class technology, and then make a diagnosis. There is no one-size-fits-all treatment to address this adverse medical condition. Vance Thompson Vision – Omaha would like to help.
In our outpatient surgical center, your Ahmed tube shunt implantation surgery will be performed by an ophthalmologist surgeon. To relieve pressure on the optic nerve, your surgeon will create a passageway with the shunt that drains fluid from the inside of your eye to behind it. Then the excess fluid will be naturally excreted into the veins. You will not be able to see the shunt because it will reside within the eye itself. Once your surgeon has completed the surgery, your eye will be taped shut and bandaged with a patch to cover the eye. Also, it is routine to place a drop of medication (apraclonidine or brimonidine) in the eye after this surgery to decrease the risk of an intraocular pressure spike. We will answer your questions and explain this surgery in full detail at your treatment planning appointment.
We will also set up a follow-up schedule to check your intraocular pressure after your surgery, and is ordinarily set 4 – 6 weeks later. Your eye care provider may want to see you every 3 – 4 months depending on the severity of your glaucoma. If medication is prescribed, it is best practices to develop a daily routine to ensure medication is taken properly and consistently. Many of our current patients routinely take their medicine or drops when they wake up, go to sleep, or during meals and snacks.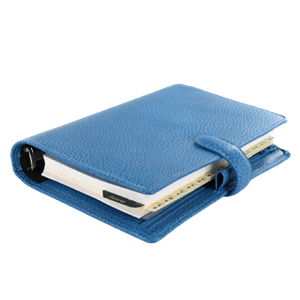 Although patients can be nervous about a new diagnosis of glaucoma, it is important to keep a positive attitude. Glaucoma does not have to limit your lifestyle, and for the most part, you should be able to continue with your regular habits and activities. Take comfort in knowing that many individuals, including Dr. Baartman, are stepping up to help glaucoma research initiatives. The eye care community, including the Glaucoma Research Foundation, surges forward in an effort to find better methods to treat glaucoma. Someday there may even be a cure for this disease. Make your first appointment at Vance Thompson Vision – Omaha.
Related Procedures