About Traditional surgery
At your cataract consultation at Vance Thompson Vision in Omaha, NE you will be educated on the traditional blade-based approach and the ReLACS laser-assisted approach to cataract surgery so that a decision can be made for your situation and goals. To further determine the best cataract treatment for your eyes, our ophthalmologist surgeon, Dr. Brandon Baartman, uses a variety of advanced measurement and testing technologies.
We test your tear film analysis, which can contribute to your poor vision and be treated after cataract surgery to improve a patient's vision. Using an OCT, we assess the health of the retina. We perform an advanced corneal analysis, which measures corneal curvature and thickness. We measure the size of the patient's pupil, as a patient's pupil size can cause certain implants to be better than others. If needed, we can image the angle created where the cornea and iris meet, which can determine whether a patient is at risk for angle closure glaucoma, a serious condition caused by a thick cataract.
We perform density measurements of your natural lens where cataracts form, which can help us determine how much the cataract is affecting your vision. We determine whether a cataract is the source of blurry vision by using Wavefront technology to measure the optical properties of an eye. Using Optical Biometry or A-scan capabilities, we can accurately measure the length of a patient's eye, the curvature of the cornea, and the distance between the cornea and the lens, which helps calculate what power of implant is best for a patient's eye.
During the surgery, we can determine the optical power of a patient's eye using ORA with Verify, so we do not need to wait until the next day to see if the implant has the proper power.
By extensively testing the patient's eyes, we can determine a patient's individual needs for cataract surgery.
The cataract procedure is performed in three steps in an outpatient setting:
Small incisions are made to allow a tiny instrument to pass through.
Ultrasonic waves are used to break the cataract into small pieces to be suctioned away.
The new lens is inserted inside the eye to replace the old lens.
Reviews
"The most professional medical care you'll ever see! Smart, experienced, caring staff with great attention to detail, treats each person with superb care! Cutting edge technology blended with expertise staff at all levels!"
- D.H. /
Facebook /
Apr 05, 2018
"Went in to see if they could help my vision, but it turns out they couldn't. They were very honest and supportive. They provided information for other avenues to pursue. ALL of the staff were great!"
- C.M. /
Facebook /
Mar 24, 2018
"I just had my second greatly successful cataract surgery at VTV. My vision is currently 20/20, which enhances my ability to see fine music notation. My experiences were top-notch across the board— I would highly recommend VTV for any ophthalmic need!"
- D.L. /
Facebook /
Mar 21, 2018
"very professional - excellent results !"
- D.T. /
Google /
Mar 15, 2018
"Had Lasix done and I'm AMAZED at the staff how well you are treated! Highly recommend Vance and his team!"
- D.W. /
Facebook /
Mar 07, 2018
Previous
Next
While most patients are great candidates for traditional cataract removal surgery, there are a few exceptions, such as:
If you are in poor health
If you are pregnant or nursing
If you have a preexisting eye disease
If you are taking certain medications
If surgery is just not an option
While it is a rare occurrence for a patient to be ineligible for this treatment, we will discuss all your options in a private consultation at our office at Vance Thompson Vision – Omaha.
When removing the cataract, the doctor will use one of two standard methods. Phacoemulsification uses ultrasound to break the lens into pieces for removal through a small incision, while extracapsular extraction involves removing the entire lens at once through a large incision. Dr. Baartman will use the most advanced form of small incision phacoemulsification technology. The incision is made either at the far edge of the cornea or in the sclera (the white of the eye) and is also used for the placement of the implant. Small incisions tend to heal quickly and usually do not require stitches, but a large incision will need stitches to ensure that it closes and heals properly.
The exact shape and size of each implant varies from eye to eye, but all are held in place by small flexible loops (called haptics) that are attached to the lens. Implants are intended to last a lifetime and are made of materials like silicone and acrylic that will not irritate your eye.
Once your eye has completely healed following the surgery, your vision should be clearer, though you may still need glasses to optimize your vision. There is also a possibility that, down the road, a secondary cataract will form. This occurs when the capsule that holds the new lens becomes cloudy. In such cases, a laser treatment (YAG capsulotomy) is used to make a small opening in the capsule, which clears up your vision by allowing more light to enter. This treatment takes just a few minutes to perform.
When considering cataract surgery, it is important to understand your implant options so you can choose a lens that best matches your lifestyle.
Monofocal implants focus at one main point and that point can be set at distance, intermediate or near. This implant allows for the sharpest possible vision at its set point, usually distance. However, some type of corrective lens is needed for good vision at other distances. This occurs because the removal of the natural crystalline lens within each eye affects the ability to change its focus. Because the monofocal lens is typically set to focus at distance, reading glasses or bifocals are usually necessary to give patients the best possible near vision. Our standard monofocal lenses are the most advanced in their category, designed for distance and improving image quality.
The Tecnis lens, for example, is a Wavefront-adjusted monofocal implant. Unlike other monofocal lenses, Wavefront-adjusted lenses offer improved functional vision, which not only helps you see at a distance more clearly but also improves nighttime image quality and contrast sensitivity.
Presbyopia, the Greek word for aging eye, is a condition that causes near vision to fade with age, making it difficult to see things up close. Presbyopia is the most prevalent eye condition in America, affecting most people after the age of 40 and everyone by their early 50s. While some lenses are used to see clearly at a distance after cataract surgery, multifocal and accommodating lenses are specially designed to combat the effects of presbyopia for clear distance vision plus a full range of intermediate and near vision, reducing the need for corrective lenses or even reading glasses.
Multifocal implants, like the ReStor and Tecnis multifocal lenses, allow focusing to occur at multiple distances by using light that enters in different parts of the eye. These advanced presbyopic lenses have the potential to reduce or eliminate patients need for corrective lenses altogether.
Multifocal lenses are made up of concentric circles, which vary to allow the eye to focus at different distances. The center of the lens provides distance power, with each surrounding ring being used to stabilize vision at an intermediate and close range.
The rings of a multifocal implant allow both distance and near vision with reduced dependence on glasses.
Until recently, patients with cataracts and astigmatism were still reliant on glasses or contacts for clearer vision after surgery. Now, new toric lenses treat cataract patients with astigmatism, giving them greater visual freedom. Astigmatism results when the eyes cornea has an irregular shape. Toric lenses are specially designed to help reduce or eliminate astigmatism and provide excellent distance vision, independent of glasses or contacts. Toric lenses also improve contrast sensitivity in low light situations and improve vision in challenging environments like fog and night glare.
ACCOMMODATING LENS IMPLANTS
An accommodating lens implant is designed to be an artificial replacement for your eyes natural lens. Like multifocal lenses, they can be used both as the replacement lens in cataract surgery and for people who elect to replace their natural lens through a procedure called refractive lensectomy.
Accommodating lenses (like the Crystalens®) are designed to provide a continuous range of vision for distance, intermediate, near, and everything in between, eliminating or reducing patients dependence on reading glasses or bifocals after cataract surgery.
This is made possible by the unique hinged structure of the lens, which allows the optic, or the part of the lens that you actually see through, to move back and forth as the muscles in your eye constrict and relax.
Are you interested in reducing or even eliminating your dependency on glasses or contact lenses after cataract surgery? Advanced Intra-Ocular Lens (IOL) technology now makes this a possibility. There are several FDA approved lenses available at Vance Thompson Vision – Omaha that can correct your vision whether you have trouble at a distance, near, or in between. We have surgeons with specialized training in implanting these premium lenses. Depending on your individual needs, Dr. Baartman will help you determine if a premium lens is right for you and which lens would work best based on your current visual condition.
After your surgery has concluded, you will be given specific post-op instructions on how to care for your eyes. We can also show you how to best use eye drops as this will be required for proper healing. It is really important to not touch, rub, scratch, or press on your eye. Wearing a protective shield may be required for a short time while your eye is healing. Following a brief recovery period, you will need a driver to take you home.
You will receive written instructions from your surgeon based on your customized treatment at the appointment. Please keep all follow-up appointments with your eye care provider and call our office if you have any questions regarding your procedure.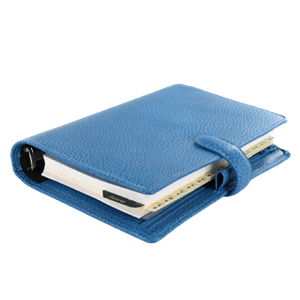 Procedure Information
Recovery Time

1 - 2 days

Procedure Time

30 minutes (15 per eye)

Follow Up Time

1 day, 1 week, 1 month

Recovery Location

Home
Contact Us
With cataract surgery, it is important to go to a center that offers several implant options to match your lifestyle. Vance Thompson Vision in Omaha, NE offers a full menu of lens implant options for distance vision and near vision, along with the ability to fine-tune your vision after surgery with laser precision. Call to schedule your cataract consultation and experience clear vision at Vance Thompson Vision – Omaha.
Related Procedures